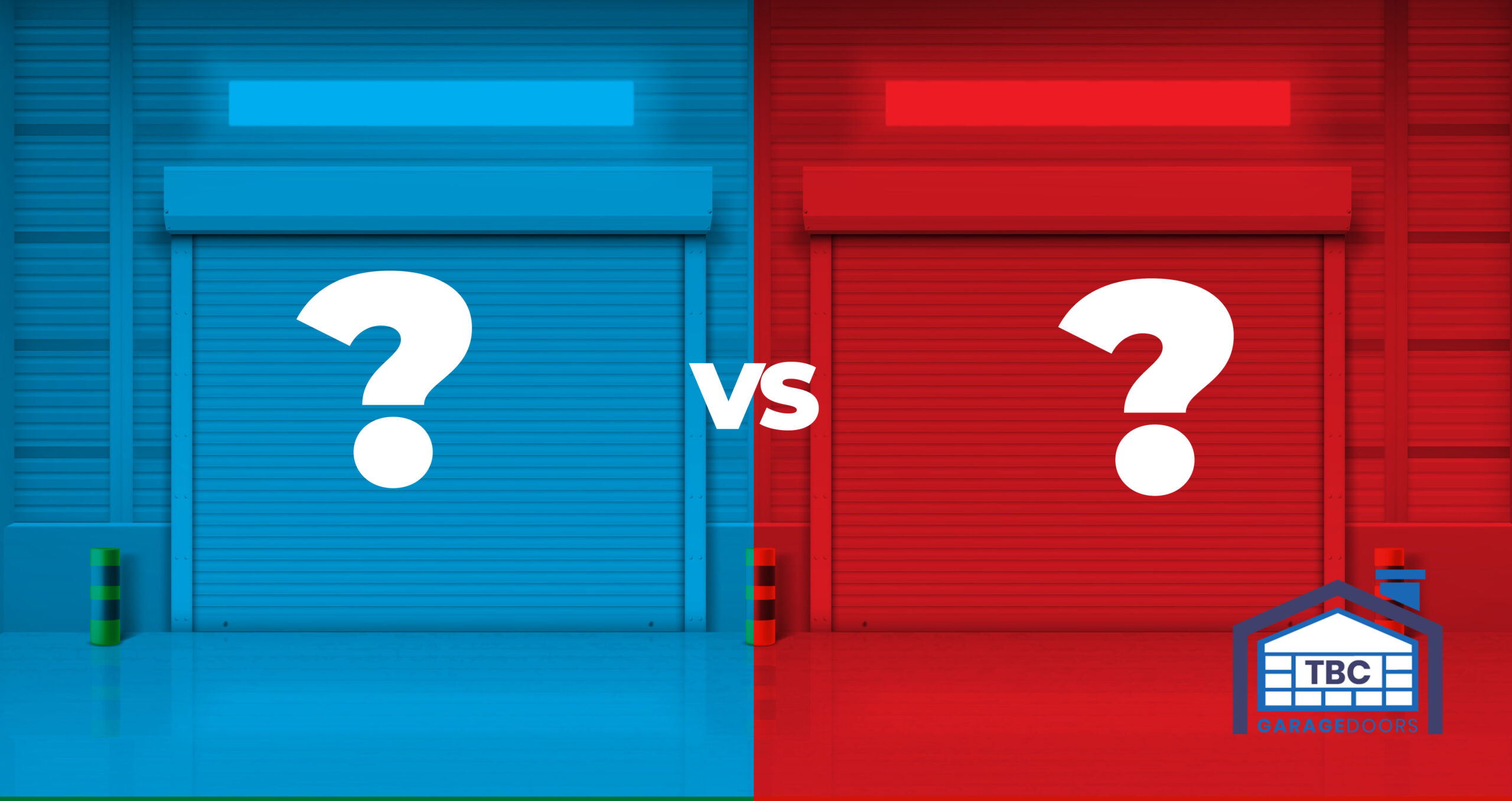 How to Choose the Right Garage Door Repair Company
While a garage door is a very important part of your home. Likewise, it's also equally important to choose the right garage door repair company. Indeed, a garage door is a wise investment, protecting you from intruders while keeping your valuables safe. Moreover, it would be best if you had a door that is strong enough to withstand the wind and weather.
This is why garage door problems, such as "garage door rollers off track" or "garage door not opening" can be frustrating. To handle technical repairs such as garage door spring repair and garage door cable repair, you should choose the best service provider around.
Finding a garage door company to handle your garage door installations, repairs and servicing requires careful consideration and selection. You want to choose a company that you can trust to deliver efficient services, having the necessary experience and expertise.
This guide will help you understand the important things to look for when choosing a garage door company.
What to Look for When Choosing a Garage Door Repair Company
The best way to choose a garage door repair company is through recommendations. If you know someone who had to fix a garage door lockout or some other garage door problems, they can point you in the right direction.
However, there is a chance that you might not be satisfied with the recommendations you've received. If you decide to find a garage door repair and installation company, here are some things to look out for:
1. Evaluate the Services Offered by the Company
There are so many reasons for requiring the services of a garage door company. You need to find a company that can meet all your unique needs.
You should find out if the company offers emergency services as your garage door can get broken at the most unexpected time. This can be very stressful for you and interrupt your day. If you require a garage door opener repair, for instance, your car may be trapped inside the garage until the door opener gets fixed. You need to ensure that the company you choose offers 24/7 garage door service for your convenience.
How quickly the company can send a professional over is also something you should consider. Will it take 5 hours or 30 minutes to get someone across to you when you place a call?
Moreover, you need to ensure that the company you choose has expertise in servicing your model of the garage door. Most companies will service all brands, but some might be more skilled at a particular type of garage door than others. Ensure that the company you settle for can provide premium servicing and excel at repairing your garage door's model.
2. Service Quality
You need to pick a company that offers you the best quality services at the best prices. Beyond the sense of security garage doors offer, they should have attractive appearances and be aesthetically appealing.
You don't want to spend your hard-earned money on a tacky looking garage door. Therefore, consider the quality of work offered by the company. Ensure that the company you choose will deliver highly satisfactory garage door repairs and installation services.
3. Budget and Affordability
When carrying out any home repairs, a budget is very important. With a budget, you save time in the decision-making process as you already know how much you can afford to spend.
Don't be in a hurry to go for the company with the lowest prices. In the same vein, pricey does not always mean quality.
Try and get quotes from a few different companies so that you can compare and learn about the appropriate pricing for your required services. Do not be afraid to reach out and ask questions or request clarification on areas that are not clear to you.
4. Range of Service
An important thing to consider when selecting a garage door company is the service range. You need to determine if a company serves your area so that you can get attended to quickly whenever you call.
A great tip is to go with a company that doesn't cover too broad a geographical location. You need a company that is local enough so that you can get the deserved attention. If something goes wrong with your door, you want to be sure that a team can arrive in no time to get your door working again.
5. Certification, Warranty and Insurance
The certifications and memberships of a company serve as a verification of the kind of service you expect them to provide. The more certifications the better qualified the company.
Also, a garage door repair company that offers a warranty often makes a great pick. You, as the customer, can rest assured that the services you receive will be of quality. Also, if something goes wrong within a particular period, the company will take full responsibility because of the warranty.
Insurance is also a plus when it comes to home repairs. Ask the company for proof of insurance so that you can know if you're protected if something goes wrong. If the company is genuine, they will be more than happy to provide you with this information.
6. Check Critical Information
To avoid falling victim to scam companies, you should do your due diligence by reviewing the following:
Website: the world is slowly adopting a digital marketplace. An easy way to spot a reputable company is the presence of a functional website. It would help if you were wary of patronizing companies that can't refer you to their websites.
Physical address: although a company needs to have a website, it is more important for them to have a physical location. Always check for the address listing of your chosen company online. You can verify this using Google Maps to ensure the company hasn't listed a bogus address (such as a gas station or a restaurant) on their site.
Online Reputation: you can make use of social media as a tool for running background checks before choosing a company. You can search the company's name on social media and find out what other people are saying about their services.
Some companies may have a more solid online presence than others; this does not automatically make them a better option. However, you should be careful of companies that have no online footprint.
7. Reviews and Testimonials
The reputation of any company you decide to do business with is very important. You do not want a company that has a track record of offering subpar service or having its customers suffer long waiting periods.
It is normal for a company to have a few negative reviews, but it is important for the majority of the testimonials and reviews you read to be positive. Observe how the company responds to the negative – do they take responsibility and offer to fix the problem? Are the unsatisfied customers ignored?
As a start, look for companies that have high average ratings and study testimonials to get an idea of how the company operates.
Red Flags to Look Out For When Choosing a Garage Door Repair Company
With the growth of the internet and the availability of literally anything you need online, the chances of one falling victim to scam companies is quite high. To avoid dealing with unreliable companies, here are some red flags you should be aware of:
1. Excessive Advertising
While it is normal and important for a garage door repair company to market themselves, excessive advertising may be a cause for concern. When a company is all over social media, especially with reviews that seem too good to be true, you should tread carefully.
Even if the company is legit, the chances are that they will have a higher price point in a bid to recoup their advertising expenses.
2. Varying Company Names
If the company you're checking out makes use of different names on their websites, customer service lines, and advertisements, they are most probably a scam. A legit company should be consistent in something as important as its company name.
3. Gut Feeling
Many times, we're unsure about using a particular company without tangible reason. If this is your situation, you should probably find another garage door repair company. A genuine company should make you feel at ease. Don't second guess whether you're making the right choice or not. Be sure you've chosen the best company that suits your needs.
How much should a garage door repair and installation cost?
The typical price range for garage doors is between $500 to $2000. On average, Garage doors cost about $1000. It is important to mention that garage door price is subject to a wide range of factors.
Factors that Determine the Price of a Garage Door
The following factors determine the price of a garage door:
1. Type of Garage Door
Is the door a single garage door, or a double car door? A single garage door would cost less than a double car door.
2. Type of Garage Door Materials
Several materials could be used in the making of garage doors. They include Wood, Steel, Aluminum, Vinyl, Fiberglass, and composite. Doors made from wood are usually high up the cost scale, both in price, and maintenance. On the other hand, steel is the most commonly used material for garage doors due to its low prices. Vinyl is quite new material, and it offers a lesser cost for maintenance. Different materials would over prices.
3. Manual or Automatic Garage Door
Manually operated garage doors cost less than automatic doors, ranging between $600 and $2150. With the inclusion of automatic functions, the prices begin to range between $800 to $3500. The installation of an automatic garage door opener has more cost attached.
4. Garage Door Insulation Value
The insulation value or R-value refers to the energy efficiency of the garage door. The higher the R-value, the higher the price. A door with a higher R-value stores more heat during winter and helps regulate the temperature in the garage. Garage door insulation services can be offered if a garage door with a lower R-value is purchased.
5. Garage Door Vendor
While the other factors directly affect the doors, the vendor offering its services. More experienced vendors tend to quote more due to their expertise. This would affect the overall cost of installation. Prices could also vary from Zipcode to Zipcode due to the presence of vendors in each environment.
What Should I Look for When Replacing a Garage Door?
There are many things to look out for when replacing a garage door. Here are 5 things you should place a priority on when choosing a garage door.
1. Security
Security is of the utmost importance when replacing a garage door. The garage door is one of the main entrances into a house, the some automatic doors offer changing door codes that ensure the secure usage of the garage doors.
2. Safety
While safety and security sound alike, safety stands separate in its relation to members of the household. For families with children or pets, after ensuring the security of your family, ensuring the safety of your children is of extreme importance. A door with safety sensors would be of great value.
3. Price
In replacing your garage door, the price attached would be something to look out for. You shouldn't have to break the bank to change your garage doors. A careful survey is necessary.
4. Aesthetics
Replacing your garage door should not be strictly formal. A replacement garage door should appeal to your style, and complement the overall outlook of your home.
5. Insulation Value
The R-Value of your replacement door is also one to be considered. This is especially important for those who live in too cold or too hot regions.
Should I Repair or Replace My Garage Door?
Repairing or replacing your garage doors is a decision to be taken after the consideration of some important factors, including:
1. Type and extent of damage
What kind of damage and to what extent does it affect the structural integrity of the door? A small scratch, dent, or loose hinges on your garage door would hardly require replacements rather, simple repairs would be sufficient. For damages such that the functionality of the door is fully compromised, replacements might be in order.
2. Cost
While repairs are often cheaper than full replacements, there are occasions where the difference between repair prices and replacement prices are not so indistinguishable it would be in your best interest to get a replacement. The example of a totaled car comes to mind.
3. The Lifespan of the door
It is important to note that a normal garage door well maintained lasts about 30 years. When a door has been used for that long, little fault would probably have much more damage. It would be reasonable to upgrade to a newer door.
Do Homeowners Insurance Cover Garage Door Repairs?
More often than not, Homeowners insurance covers garage door repairs. Since standard home insurance covers your home and the items in it, and the garage door is a part of your home, the home insurance covers the garage door.
It would be smart to check true your home insurance policy before signing it.
What is the Best Garage Door Company?
There are several garage door companies that offer top-notch services, the five companies on this list are considered amongst the top garage door companies in the nation.
1. Overhead Door
Considered the pioneer of garage doors in America, Overhead Door was established in 1921. It has since established its seat amongst the best garage door manufacturers. With over 450 authorized dealers nationwide, Overhead door has a wide reach. It offers installations, service, maintenance, and accessories. Prices for their products and services vary by design and type of material requested.
2. Clopay Garage Doors
Clopay garage doors based in Ohio has been operating in the garage door manufacturing industry since 1964. It is known as the largest residential garage door manufacturer in North America. It also offers great value for commercial door installation. Clopay products come with a 1-year warranty.
3. Amarr Garage Doors
Established in 1951, Amarr has national coverage extending into Canada. They are a part of a larger body "Entrematic" which is a leading entrance automation company with over 200 years of combined experience. One major selling point of Amarr garage doors is the fact that 90% of its products come from recycled materials. It is also well known for its wide variety of glass doors.
4. Precision Door Services
With over 100 locations nationwide, precision door services has been operating since 1997. Their headquarters is in Titusville, Florida. It offers residential and commercial garage door installation services, as well as repairs and maintenance.
5. Wayne Dalton
Reputed for its sturdy quality products, Wayne Dalton is also known for its stellar service. Founded in 1954, Wayne Dalton is a leading manufacturer of garage doors, in America, Canada, and other parts of the world. They boast a diverse array of residential doors, but also have a strong presence in the Industrial and commercial garage door manufacturing arena.
This article has exposed you to the various factors to consider while choosing a garage door repair company. We hope you will find the information provided here useful.